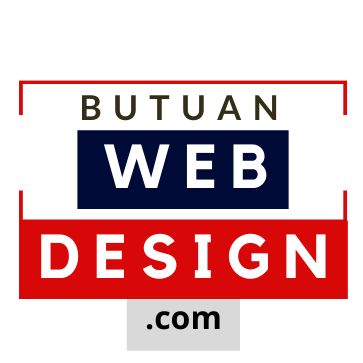 Butuan Web Design
No. 289 Langihan Rd, Butuan City 8600, Agusan del Norte, Agusan del Norte, Philippines
Our services:

"We offer and provide a range of digital solutions including Website Design and Development, Graphic Design Services, Online Marketing, and other Internet Related Services for Start-Up Companies, Small to Medium Businesses, Organizations, Institutions, Consultants, Online Entrepreneurs, Aspiring Bloggers, Internet Marketers, Professionals and to everyday Business Owners."



OUR MAIN SERVICES:

WEBSITE DESIGN
We build and create, for all types of industry, sleek, competitively-priced and professional-looking websites, far better than older traditional websites.

GRAPHIC DESIGN
We help your business standout and be seen amongst your competition through visually appealing and engaging creatives. Our graphic designs create visual impact with purpose.
    
VIDEO CREATION
Videos help increase traffic and sales, reduce support queries, and help users understand our products and services better. That's why, we're here to help you.

SOCIAL MEDIA
We don't entirely own our social media contents. That's why we help our clients set-up and manage their social media integrations to drive traffic to their own websites.


ADD-ON SERVICES:

Add-ons act as a tool in providing additional functionality to your existing web design platform.

-Here are some of the most popular requests for web development services from various design service-companies.

-Additional Page
The website we will build for you supports unlimited Pages. Thus, you can have as many pages as you want. Our Web Design Services include free 3-10 Pages depending on the Package you choose.

-Backup Service
With website backup, you can have a similar copy of your content and data with you. You can keep it safe. Whatever happens to your website, the data will be available to you, and you can use it later.

-Blog Feature
This is a Blog System integration. Business blogging offers many opportunities to connect with consumers and colleagues. Business owners who blog increase exposure for their business..

-Booking System
Online booking systems save your staff time. It increases the percentage of direct sales, thus reducing dependence on intermediaries. It removes the bottleneck of phone booking systems.

-Landing Page
A landing page is a great way to drive traffic and build your brand. Landing pages lead customers to a specific product, service or offer and encourage them to take action immediately.

-Live Chat
Live chat boosts online sales. As high as 83% of consumers need some type of support when they are making an online transaction. That is why people prefer buying from websites with Live Chat Support.

-Photo Gallery
Photo Galleries are useful in displaying the quality of your business's product or services, and helps to create a visually dynamic and appealing website.

-Social Media
Your social media development is key to visibility, advertising and growth. Social media Integration to your website is an effective way to develop your social media marketing plan.

-Web Analytics
Web analytics provide you with website visitors' data so you can optimize your content based on users' interests. It's important to identify what users are doing on your website.

-WEB GRAPHICS
Your site will not be complete without the life brought by images. These can be photos, ad boxes, or the section boxes. We help you focus on your core business and we tinker with the details. Let us know how we can help you manage your library of images.

-Logo Design
Having a logo for your business is an important step in creating your company's brand. Perfect your brand with the perfect logo to capture the attention of your target audience.

-Banners Ads
Web Banner Ads are used to promote any product or service online. It can help you drive huge traffic to your website with effective and user-engaging Web Banner Design.

-eBusiness Card
eBusiness cards can be sent via a QR code to your contact's phone or directly to his email. It is part of constructing an online profile and portfolio for your personal brand.

-eBrochures
Brochures are great marketing tools when reaching out to new customers. Brochures can provide positive press about your company. A well designed brochure serves as a perfect introduction to your business.

-InfoGraphics
Infographics are used as a powerful tool to allow people to easily digest information through the use of visual data, charts, and statistics. You can't go wrong in using Infographics in your Marketing Campaigns.

-eFlyers
eFlyers is the future of emarketing. No longer do we have to fork out thousands of dollars to get in the faces of those we hope to attract business from.

-eBook Cover
We create a Professional and eye catching Ebook Cover Design. We can provide premium stock image at no extra cost. You may also send us your own image if you have one.

-ePoster
ePosters are becoming so popular because of all the possibilities they offer. We design eye-catching ePosters. Create buzz, motivate, promote or inform people with the perfect poster designed to your exact needs.

-eNewsletter
We design & create Professional Newsletters. You can send out engaging company newsletters that inform your employees or customers on your upcoming events, products or services.


Messenger: https://m.me/ButuanWebDesign
Type:

Service Provider

Keywords:
BUSINESS REVIEWS
0 average based on 0 Reviews
---
There are no reviews at the moment
No. 289 Langihan Rd, Butuan City 8600, Agusan del Norte, Agusan del Norte, Philippines