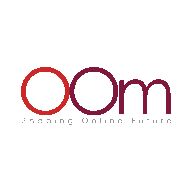 OOm Philippines
Galleria Corp Center EDSA cor. Ortigas Avenue, Ugong Norte, Quezon City 1110, Metro Manila, Metro Manila, Philippines
OOm Philippines is a digital marketing agency that specializes in SEO and SEM. Founded in 2006, OOm Pte Ltd began as a Singapore-based SEO agency that catered primarily to small and medium enterprises. Since then, OOm has grown to become a regional digital marketing leader in the Asia Pacific managing the online campaigns of large corporations as well as SMEs.

In 2016, we officially launched OOm Philippines to empower local businesses to develop and maintain a profitable online presence. With over 13 years of experience and expertise, OOm Philippines aims to provide local companies with all of our digital know-how to bring them sustainable results. Through localized and data-driven strategies, we are able to deliver tailored insights and lucrative online campaigns to all our clients.



OOm is a proud Google Premier Partner. It is the highest rank in the search engine's Partner Program and it is a recognition for our consistent track record in delivering profitable campaigns to our clients.

This accreditation also gives us access to the latest resources from Google and allows us to receive the highest support from Google.


Benefits of SEO:

Organic Brand Positioning

By ranking at the top of major search engines, you position your business strongly in the minds of your target audience.
Fully Functional Website

SEO-friendly strategies not only make it easier for search engines to index your website but it also makes your website easily accessible to potential customers.
Low-Cost

SEO is a relatively affordable compared to paid search ads that demand large media budgets. Once ranked at the top, your website will receive consistent traffic that will get you more conversions.
Dominate the Competition

Most consumers look for products and services online. By using SEO, you can identify your competitors and develop a strategy to effectively stand out from the competition.
Valuable Consumer Data

Through SEO, you can gain valuable insight on your consumers to make your website and your business more efficient in getting more customers.
Stable Traffic

SEO allows your website to stay on top of search results for much longer compared to search ads that feature your ad for only limited time.




Benefits of SEM:
Preferred Audience

SEM drives revenue because it enables you to target consumers based on specific locations, time settings, and language. It gives you complete control over your campaign.
Quick Results

Unlike SEO that takes time to develop, results in SEM are immediate.
Quantifiable & Transparent

Campaign performance data is easily accessible, which makes easier to measure the ROI of your SEM campaign.
Cost-Effective

Qualified traffic allows you to make the most of your SEM campaign without overspending your budget.
Boost Brand Awareness

By getting to the top positions in search engine results pages, SEM enables you to increase your brand's visibility to potential customers.
Improve Business Credibility

Apart from driving revenue, SEM also keeps your business on the minds of consumers. By constantly being at the top of search results, you signal to your consumers that you are a key player in the industry.





Benefits of Facebook Marketing
Connect

Connect with more than a billion potential customers and increase brand awareness extensively. Facebook is an amazing and easy way to reach potential clients.
Engage

Engage your customers by promoting your Facebook business page and build a community around your business. Interaction with potential customers will increase the reach of your company.
Target

Choose your target audience by location, age, interests, connections, gender, and so much more. Carefully targeting your audience can help you stay on track based on your campaign objectives.






Services of Web Development:

As experts in the online industry, we take pride on our web development projects that are user-friendly, functional, and profitable.

    Landing Page
    Convert your impressions into sales! If you want to launch a campaign targeting a specific product or service, we'll help you create a landing page that's focusing on advertising your selected expertise to make it more visible online.

    Web Design
    Inspired by the latest trends and basic principles, we produce concepts and create designs for your website that speaks the language of your industry. We also believe that a good design is functional; our designers value user experience and their behavior in website navigation.

    Web Maintenance
    Our work doesn't end once your website is live. Our team makes sure that your site is up to date and has the most recent content all the time. We keep an eye for any disruption that might affect your online business. Error 404 is not in our vocabulary.

    Domain Registration
    Start your business online with your own domain name. Your website's address will play a big role in marketing your business online. Own your online image and get better traffic. Our team will help you manage your domain to make sure of your uptime all the time.

    Managed Web Hosting
    Imagine if your site is suddenly inaccessible and it's the peak hour of your business, do you feel a rage of panic? There's no need to worry; our experts are on it! We'll help you manage the backend of your website from choosing the server features, working with required database, setting up your company's webmail, working with subdomains, and up to increasing your security.
PHILIPPINES BRANCH (Ortigas):
Unit 1401, Level 14F Galleria Corporate Center EDSA cor. Ortigas Avenue,
Brgy. Ugong Norte, Quezon City, Philippines 1110

Office: +63 2 310 0038

Email: This email address is being protected from spambots. You need JavaScript enabled to view it.

 

 
SINGAPORE BRANCH

141 Middle Road, GSM Building #05-04 and #06-05, Singapore 188976
Office: +65 6391 0930
Fax: +65 6223 3605
Email: This email address is being protected from spambots. You need JavaScript enabled to view it.


Type:

Service Provider

Establishment year:

2006

Keywords:
BUSINESS REVIEWS
0 average based on 0 Reviews
---
There are no reviews at the moment
Galleria Corp Center EDSA cor. Ortigas Avenue, Ugong Norte, Quezon City 1110, Metro Manila, Metro Manila, Philippines