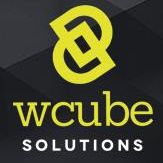 WCube Solutions Inc
408 West City Plaza 66 West Avenue, Brgy. West Triangle, Quezon City 1104, Metro Manila, Metro Manila, Philippines
Business Details
Let's Bring Life to Your Brand Online.
Services:

Photography and Copywriting
Professional content and photo generation for various outputs

Graphic Design
Creative concepts and outputs for your brand's marketing executions.

Digital Marketing
Off-site SEO, social media marketing, newsletter platform, SMS blast

Online Store Development
Mobile-friendly e-commerce platform for your products

Customized Website Development
Mobile responsive, SEO-friendly, and interactive websites


Photography,Copywriting,Graphic Design,Digital Marketing,SEO,social media marketing,SMS

blast,E-Commerce
Contact
Messenger:  https://m.me/wcubesolutions


* Founded in September 2011

* WCube Solutions, Inc. is a web development and graphic design firm which helps businesses to flourish, through effective, well-constructed website development and branding. We specialize in Web Development, Graphic Design, Web Content Management, E-Commerce Development, Web/IT Consulting, Design Consulting and Corporate Branding/ Re-branding.

* WCube Solutions started as one of the leading web development providers in the Philippines. Anchoring on high quality website development and graphic design services as its 2 flagship services, it helps clients build their online presence and establish their brand identity.

However, due to the growth and importance of of digital marketing and social media efforts, WCube Solutions Inc. offers after sales services beyond development and design to sustain and empower brands digitally.
Establish your digital mark.
Mobile Responsive Website Development
Customized Development
E-commerce/ Online Store Development
Mobile App Development
Search Engine Optimization

Empower your brand.
Logo and Brand Design
Photography
Copywriting
Food Styling

Excel Beyond Development.
Digital Strategy & Campaigns
Social Media Sync
Newsletter Concepts & Execution
Email Blasting Service
Website Management
SMS Blast

Build Lasting Partnerships.
Website Management
Website Hosting
Company Email Hosting
Support and Troubleshooting
Service Add-ons


Type:

Service Provider

Establishment year:

2011

Employees:

10

Keywords:
BUSINESS REVIEWS
0 average based on 0 Reviews
---
There are no reviews at the moment
408 West City Plaza 66 West Avenue, Brgy. West Triangle, Quezon City 1104, Metro Manila, Metro Manila, Philippines