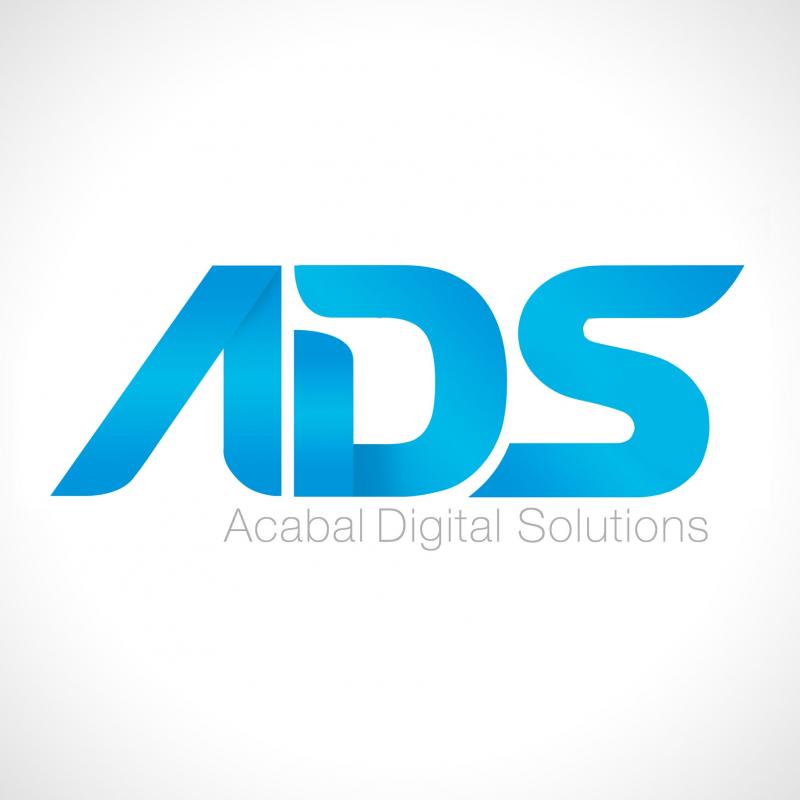 Acabal Digital Solutions
P.O.Box 12028 Ortigas Center, Metro Manila 1605, Pasig City, Pasig City, Philippines
Our Services:

 Social Media Marketing
 Regardless of your current social media activity level,  our aim is for you to become more prolific online so that  you're seen as a stand-out candidate in your field.

 We can deliver this for you and offer you service over 3  levels:

 1.Having the idea and writing the words for a post
 2.Creating a post by combining imagery, words, and your logo
 3.Posting the content to your desired target platforms daily

Graphic Design
We're quirky. We're creative. We're fun. We combine years of experience in the graphic design field with a certain innocent naiveté that allows us to craft fresh design with a retro feel.

 DELIVERY OF THE FOLLOWING GRAPHIC DESIGN ELEMENTS:

 *Flyers
 *Brochure/Proposal . Presentation
 *Business cards
 *Web elements—for your website and social media
 *Billboard/Yard Sign


Blog Posts
Whether you write your own posts and want me to edit and post them, or prefer me to write some for you, producing content is vital for a number of reasons; it gets you thinking, connects with prospects, sells your services, demonstrates your expertise and gets new content onto the internet.

Video Animation

Web Design
Save money and also conserve time by outsourcing your day-to-day, internet advancement as well as maintenance worK.

Virtual Assistant
Our solutions are ideal for businesses looking to grow their organization. We can concentrate on all the vital, yet less important tasks that you don't have time for. Our solutions enable you to focus on what matters most– the big picture.


Most Popular Services:

Social Media
We provide a diverse social media marketing services.

Video Animation
Do you need video marketing services? Call us.

Graphics
It draws attention to all the senses, the aesthetic experience.

Web Design
Effortless, easy to manage website at a reasonable price.

Virtual Assistant
Get a professional personal or executive virtual assistant.

More Customers
Our mission is to bring you more customers.
OTHER SERVICES:
3D Rendering
30 minutes · Ask for price
3D rendering is basically the process of creating two-dimensional images (e.g. for a computer screen) from a 3D model. The images are generated based on sets of data dictating what color, texture, and material a certain object in the image has.

Creative Design
Duration Varies
Creative Design

Digital Marketing
Duration Varies
SEO, Social Media

Post Production
Duration Varies
refers to the tasks that must be completed or executed after the filming or shooting ends. This includes tasks such as the editing of raw footage to cut scenes, insert transition effects, working with voice and sound actors, and dubbing, to name a few of the many pre-production tasks. Post-production is the third and final step in film creation. It follows the pre-production and production phases.

Website Development
Duration Varies
Web development broadly refers to the tasks associated with developing websites for hosting via intranet or internet. The web development process includes web design, web content development, client-side/server-side scripting and network security configuration, among other tasks.
Messenger: https://m.me/acabaldigitalsolutions/
Type:

Service Provider

Keywords:
BUSINESS REVIEWS
0 average based on 0 Reviews
---
There are no reviews at the moment
P.O.Box 12028 Ortigas Center, Metro Manila 1605, Pasig City, Pasig City, Philippines